Dentist in Portland, ME
All our professionals at Dr. Anzelc's office maintain and pursue ongoing education to stay abreast of the latest trends in dentistry.
Pamela Anzelc, DDS
---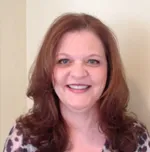 Dr. Pamela Anzelc was born in Skowhegan, Maine. She is the middle child of nine children. In 1977 she received an Associates Degree from the University of Maine, School of Dental Hygiene. She continued working as a dental hygienist while receiving a B.A. in Biology from the University of Southern Maine in 1981. She then attended the University of Iowa, College of Dentistry, and graduated summa cum laude in 1985.
Dr. Anzelc is a USAF veteran. Dr. Anzelc served as a volunteer dentist at the United States Air Force Academy in Colorado Springs from 1985 until 1987. She started her family giving birth to her first daughter in February of 1986. She returned to Maine and opened her private practice in September of 1988.
Dr. Anzelc currently maintains a modern, preventive practice while pursuing other interests. She has done Beta testing for Sirona with high-tech innovations. She also mentors student dentists in the latest technology in Cad/Cam dentistry and family dentistry. Dr. Anzelc has mentored for Cerecdoctors.com which is one of the most prestigious groups in dentistry that promotes learning and raising the standard of care.
Dr. Anzelc and her family have grown over the years. She now has four children, two sons-in-law, three beautiful grandsons, a sweet granddaughter, and two stepchildren along with their families. Dr. Anzelc is also an artist and photographer. She especially enjoys oil painting, watercolors, jewelry making, and creative manipulation of film photographs. She loves to travel with friends and family.
Franchesca Rolshud, DMD
---

Dr. Rolshud's story is one of adventure, commitment, and a passion for helping others. Born and raised in Puerto Rico, she was no stranger to the beauty and diversity of cultures. Her early experiences instilled in her a deep appreciation for the value of hard work and a sense of community. After completing her undergraduate degree from Rivier University in New Hampshire and spending a few years in the workforce, Dr. Rolshud discovered her love for dentistry. She pursued her dream with single-minded determination, earning her Doctor of Dental Medicine degree from the University of New England College of Dental Medicine. She knew that to be the best she could be, she needed to expand her horizons even further. She completed a one-year Advanced Education in General Dentistry residency through Tufts University School of Dental Medicine, further enhancing her skills and knowledge.
Dr. Rolshud's drive to excel in her field led her to become a Dawson Academy scholar, constantly seeking out new knowledge and cutting-edge technology to better serve her patients. She is deeply committed to staying current with the latest dental techniques and advancements, always striving to provide the greatest health benefit to her patients. In her approach to dentistry, Dr. Rolshud is all about quality, conservative dentistry delivered in a comfortable and friendly environment. She takes pride in building long-term relationships with her patients, always ensuring that their needs and concerns are heard and addressed.
While Dr. Rolshud takes her work very seriously, she knows the importance of balance in life. In her free time, she enjoys cooking and exploring the flavors of different cultures. She is an avid traveler, always seeking out new experiences and perspectives. Above all, she cherishes the time spent with her husband and young son and daughter, who are the light of her life. With her unique background, unwavering dedication, and commitment to providing the best possible care for her patients, Dr. Rolshud is a true asset to the field of dentistry.
Kelly Mitchell
---
Kelly moved to Maine in 2012 with her husband and three children. She is a graduate of Salem State College with a degree in Business Administration. Kelly joined our practice in 2015 with experience as a dental office administrator along with radiology training. Kelly's experience and caring personality are an asset to our team. In 2021, Kelly was promoted to Office Manager.
Danyelle Cinque
---
Danyelle Cinque is a dental assistant who began working with Dr. Anzelc in 2001. She initially began working at the practice for three years after graduating from high school. After living in Florida for six years, she resumed work with Dr. Anzelc in 2009 and has since obtained her Radiology License and AED/CPR certification. Danyelle has known Dr. Anzelc for much of her life. Dr. Anzelc has been her dentist since she was a little girl. Danyelle loves spending quality time with her soulmate, Tony, his three sons, family, and friends. She has a great interest in music. She loves her cats, Peanut and Cali. She enjoys hitting the open road on a motorcycle during the summer months and snowmobiling in the winter.
Darlene Copp R.D.H.
---
Darlene has practiced dental hygiene since 1986. She has worked with Dr. Anzelc since 1993. She is the mother of three beautiful girls and has 4 perfect grandchildren.
Annie Fotino
---
Annie has been in the dental field since 2008 and joined the practice in 2020 (and fit right in). She is a transplant to Maine coming originally from Seacoast, New Hampshire. She enjoys the outdoors, mainly the beach, and quality time spent at home with her wife.
Jessica Preston
---
Jess joined our practice in 2020. She has been practicing dental hygiene since 2010. While she loves coming into the office with a big smile each day, she also loves spending time at home with her young children. At home, she cares for her pet chickens, dogs, cat, and beehives. When there is time left over, getting into the garden fills up the rest of her heart.
Susan Fenton
---
Sue joined our practice in 2021 as our bookkeeper. Her background includes providing support to tax preparation professionals, teaching accounting and other business courses at the high school and junior college level, and holding a number of management positions at Unum before retirement. She is also a volunteer on the Board of Directors for the TruChoice Federal Credit Union. Her personal passion is spending time with her family.
Joelle MacDonald
---
Joelle is a Maine native and a graduate of the University of Southern Maine with a B.A. in Communications. She has held various positions in both the insurance and banking industries, but put her career on hold to raise a family. Her family is her greatest joy! In her free time she likes to test new recipes, pull weeds in the garden , and relax on the island of Vinalhaven.
Amy Quinn
---
Amy grew up in Hollis, Maine. She completed dental hygiene school in 1992 at Westbrook College. Amy is committed to her patients well being, she is known for being compassionate, positive, and thorough. Together with her husband Tom they raised two girls Carley and Grace. When Amy is not at work she enjoys golfing, gardening, running, walking, cooking, and decorating. She also enjoys rug hooking and working with wool and other textiles. You can also ask Amy about her career in Maine Roller Derby and running a horse farm for 25 years with her family.
Susan Barton
____________________________________________________________________________________________________________________________________
Susan grew up in Falmouth Maine and graduated from Westbrook College in the Dental Hygiene Program. She has spent a lengthy part of her career specializing in periodontics, which also encompassed surgical and general assisting. In her free time, family and friends take center stage along with her golden doodle, Teddy. Catering to his every whine is her top priority. Gardening, biking and swimming are her other favorite obsessions.
Sheri Cooper

---
Sheri worked for Dr. Anzelc from 2000 to 2004 and rejoined the practice in November 2021. She has worked in the dental field for 21 years and enjoys working with dental and medical insurances. She enjoys spending time with her husband and two children.